Parent/Carer Views
Thank you to all of the parents and carers who completed the questionnaire that we sent home in October 2021. The results of the survey have been analysed and a summary of the results is included below. We had responses from 104 families to the survey.
The vast majority of parents and carers are very happy with the school and the quality of provision that we provide. Parents/Carers overwhelmingly feel their child is safe, happy and well looked after. They also feel their child is taught well and makes good progress.
We are determined to continue to improve further based upon the responses that you have provided to us.
Based upon this feedback, this year we intend to look closely at:
The systems that we currently have in place to ensure effective communication between class teachers and parents/carers
The range and frequency of extra -curricular opportunities, including clubs, that we offer to our children across each year group
The school has recently reviewed its Homework policy, and this is available to view on our school website. We have carefully considered how we can maintain a balance between activities which rehearse key skills and promote creativity through Learning Logs.
Ofsted Parent View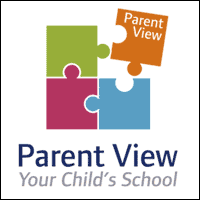 Parent View is an Ofsted-initiated online questionnaire that allows parents and carers to give their views on their child's school at any time of the year.
Parent View was produced with the assistance of a panel of parents who helped shape the questions and the way the site functions. The questionnaire covers a range of topics, including quality of teaching, bullying, behaviour and levels of homework. It allows parents to give a view about their child's school on each issue, with a final question as to whether or not they would recommend the school to other parents.
The questionnaire does not allow free text comments but invites responses to a series of closed questions. A link to the Parent View website is shown below:
http://parentview.ofsted.gov.uk/