Primary School PE and School Sport Premium Funding
The government is determined to secure a significant and lasting legacy from the very successful 2012 Olympic and Paralympic Games that were held in London. In April 2013, the Government announced new funding for physical education (PE) and sport; Glen Park Primary will receive approximately £20,000 in the 2018-2019 academic year. Schools are free to determine how best to use this funding to improve the quality and breadth of PE and sport provision, including increasing participation in PE and sport so that all pupils develop healthy lifestyles and reach the performance levels they are capable of.
In planning the allocation of this grant, Glen Park Primary has consulted the following Ofsted documents:
"Beyond 2012 – outstanding physical education for all."
"Inspecting primary school PE and school sport: new funding."
Below is a summary of ways in which this funding is allocated at Glen Park Primary alongside an evaluation of the impact that it has had upon our pupils lifestyles and health and well-being. Please click on the link below to access these documents:
An evaluation of the Impact of the School Sport Funding 2017/2018
Sports Premium Funding Plan 2018-2019
Sports Premium Funding Plan 2019-2020.docx
School Sport Funding Plan 2020-2021
The information below is reflective of how Glen Park Primary School spent their Primary PE and Sport Premium awarded in the academic year 2020-2021.The key areas that we have identified are based on the following vision and objective set by the Government; Department for Education Vision for the Primary PE and Sport Premium
All pupils leaving primary school physically literate and with the knowledge, skills and motivation necessary to equip them for a healthy, active lifestyle and lifelong participation in physical activity and sport.
This is broken down into 5 key areas that we look to address through how we to inform our decisions on how to spend the funding and to help us to assess the impact on pupils' PE and sport participation and attainment. These are:
The engagement of all pupils in regular physical activity

The profile of PE and sport being raised across the school as a tool for whole school improvement

Increased confidence, knowledge and skills of all staff in teaching PE and sport

Broader experience of a range of sports and activities offered to all pupils

Increased participation in competitive sport
To view this years action plan please click on the link below
Sports Premium Funding 2020-2021.docx
Glen Park Primary School are part of the School Games network For details please click on the hyperlinks below.
At Glen Park Primary, we recognise the contribution of PE to the health and well-being of our children. We believe that an innovative, varied PE curriculum and extra-curricular opportunities have a positive influence on the concentration, attitude and academic achievement of all our children.
We are delighted to have been awarded with the School Games Gold Mark for the past three years in recognition of our high quality provision and commitment to and the development of competition, school sport and physical education.
Glen Park Sporting Success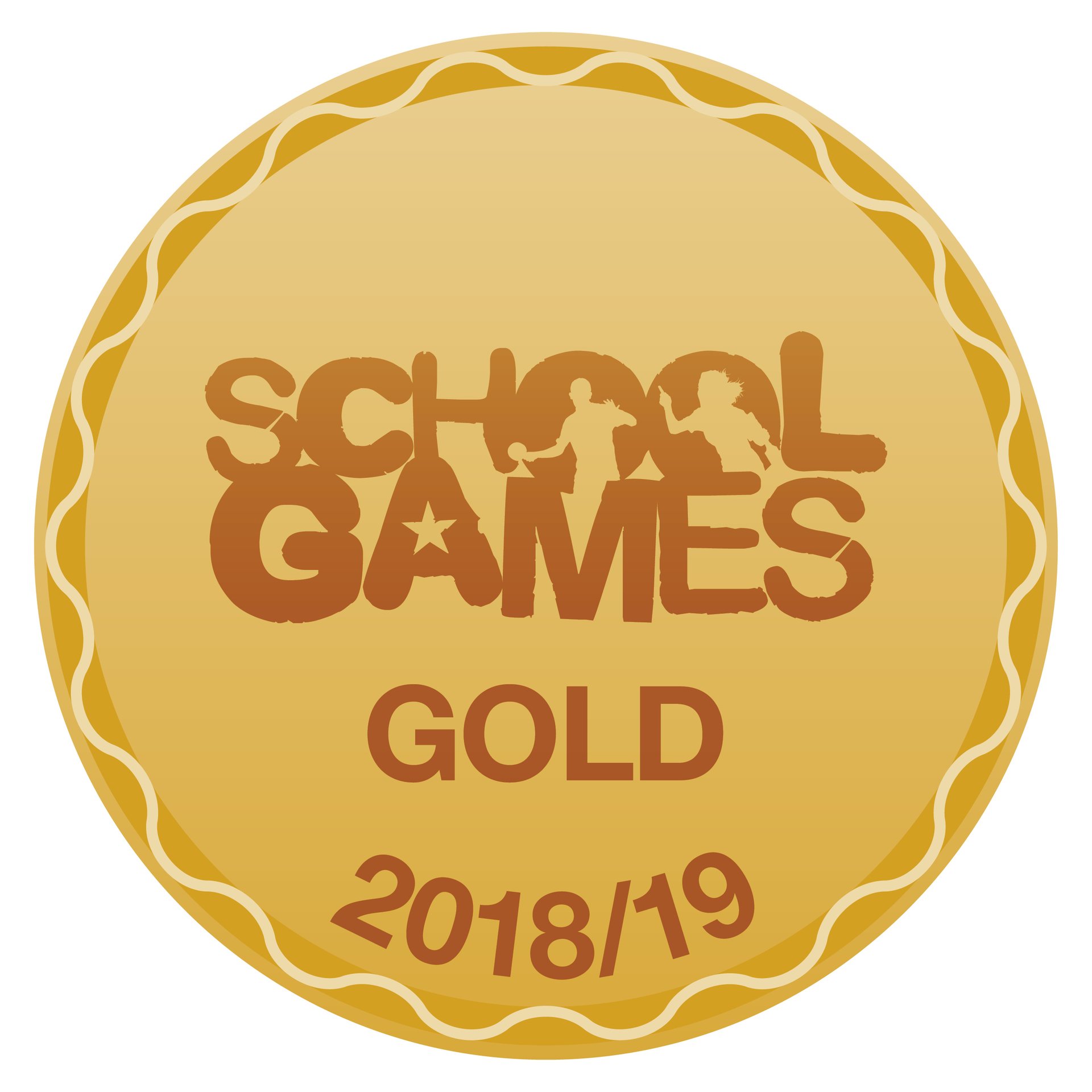 April 2021 - We are pleased to announce that from after Easter we will recommence our after school sports clubs with Argyle and Premier Sport. To meet current covid guidelines these will remain in year group bubbles.
March 2020 - A super well done to our KS2 swimming team who competed in their first swimming gala at the life centre earlier this month. Our team consisted of mainly Year 4 children who were competing against a lot of older and physically stronger Year 6s. However, their determination and team spirit was outstanding. All enjoyed the experience of such a large event and we can't wait to see them competing in the coming years!
January/February 2020 - We have had another successful term of competitions this term. Our children took part in an alternative sports festival at Chaddlewood which they really enjoyed. They also competed in a Dodgeball competition at Woodford and a Futsal event at Borindgon. All of our children represented the school well and thoroughly enjoyed competing in these events. Well done!
November/December 2019 - Our year 5/6 children have competed in a range of competitions this term from Quick sticks Hockey, Table Tennis and Gymnastics. Our Gymnastics competition was a great success, our children created solo gymnastic routines which really showcased their creativity, gymnastic skills and sportsman ship. We are really proud of them all!
September/October 2019 - Children have had a fantastic start to the year and have enjoyed a range of coaching opportunities from dodgeball, hockey and tag rugby. Children from our school football team attended a football competition at Woodford and Year 5 children competed in a Hi 5 Netball competition at Boringdon. They all showed great team work. Well done!
Summer 2019 - Our Year 5 and 6 children went to Chaddlewood for a Dartmoor 3 ball competition and they also visited Plympton Cricket club for a Kwik Cricket competition with other Plympton schools. The children throughly enjoyed our coaching throughout the term.
April 2019 - All of our children have been lucky enough to experience a range of sporting activities, so far this year, through the expert coaching of both Premier and Argyle coaches. These include fencing, dodgeball, volleyball, frizbee golf and handball. We have lots more planned for the summer term!
March 2019 - Year 5 children went to Chaddlewood to compete in a Tennis Festival. They participated in a round robin of tennis activities which involved them playing with pupils from the other schools. They showed super team work and had a great morning. Well done!
February 2019 - A group of Year 3 and 4 children went to Woodford Primary to compete in a dodgeball competition against three other schools. All the children were able to demonstrate the skills they have learnt in the dodgeball club this term.
Jan 2019 - We started the new year with a fun alternative sports festival for Year 3/4 children at Chaddlewood Primary, for many of them this was their first experience of a variety of exciting new sports such as archery, fencing and tri-golf. They all enjoyed it and are keen to do it again! The following week our most talented gymnasts showed off their skills in a gymnastics display held in our hall along along with four other local schools.
Oct 2018- This week we held our first sports competition of the year. A tag rugby event for Year 6 children held on our school field. We were lucky to have beautiful sunshine to help make sure the afternoon was a success! 12 children from Glen Park played alongside four other local schools in a series of fun non competitive events. All of the children showed excellent team spirit and detemination. Well done!
Sept 2018- Well done to our new Year 6 children who have successfully completed their Sports Ambassador training. They have already began working with the Foundation children at lunchtimes to encourage active play. Next term they will be responsible for training some more Year 6 children to become new playleaders.
Sept 2018 - We have began the new school year with some exciting new coaching from Premier Sport. They will be coaching two year groups a week throughout the year. They began with enhancing Year 4's gymnastics skills and Year 6 developing tag rugby. In addition to this Plymouth Argyle have been working with Year 2. All of the coaching has been of great success showing all children working hard on their PE skills and team work. Throughout the year all children will continue practising traditional games but also learning some more alternative types such as fencing and frizbee golf.
June 2018 - Year 5 children had a fantastic day at the Bell Boating Regatta at Plymouth Rowing club. As well as participating in the bellboating races they were able to experience a range of exciting sports including volleyball, archery, parachute games, disc golf, kayaking, rowing and yoga. The children worked well as a team and had a super day!
March 2018 - Glen Park now has a very well established Boccia team, who regularly attend events at different venues around Plymouth. This month they went to Torbridge High to attend a competition. Once again they were congratulated on there excellent behaviour and supportive team spirit.
January 2018 - A fantastic result for the Year 6 children who attended the Indoor Rowing Championships at Plymstock School. We had some superb rowers and managed to secure second place competing against 15 primary schools. Well done!
January 2018 - The netball team travelled to Marjohns for a morning full of exciting and skillful netball. 36 schools from all over Plymouth competed. We ended up in 3rd place in our group with some tired but very proud netbball players.
December 2017 - Five children from our football club braved the extremely cold conditions today to take part in a five aside football competition at Tor Bridge High. Well done to Glen Park who demonstrated some excellent football skills and secured 4th place.
November 2017 - Our newly formed Sports Organising Crew took on the exciting role of interviewing children throughout the school about their views on PE today. They did a super job and are looking forward to completing further research next term.
November 2017 - Another fantastic morning of sport at GOALs today for 5 children who participated in a five aside football event. They all showed great respect, determination and team work. Well done!