Year 5 Home Learning Page -

This will be updated on a daily basis through term time, during periods of school closure.
Background Information for Parents
In literacy the children have been working on:
Adding fronted adverbials to their sentences using ISPACEd (https://www.mrmichaelmccloskey.com/ispace.html - this website will support your child with examples.)

Extending sentences using: relative clauses which need a relative pronoun (who, which, whose, where), an embedded clause (which is in the middle of a sentence) or parenthesis (using brackets, dashes or commas.)

Adding dialogue to text, using the correct punctuation.

Using modal verbs to identify possibility.
Through the tasks that we set, we will expect the children to try and use the above skills in their writing. We will include tasks through the home learning, to support them in consolidating using these literacy devices
In mathematics the children have been working on:

Multiplying - up to a 4-digit number by a 2-digit number using the column method.

Division – up to a 4-digit number by a 1–digit number, including division with remainders.

The calculation policy on this website (https://www.glenpark.plymouth.sch.uk/curriculum/maths-provision) will support you with this.

Fractions – equivalent, converting improper and mixed number fractions, adding and subtracting fractions.

Decimals – understanding decimals up to thousandths, decimals as fractions.
Continue to encourage your child to access Spelling Shed https://play.edshed.com/, Times Table Rock Stars https://ttrockstars.com/ and Numbots https://play.numbots.com/#/intro daily. They should read for 30 minutes every day and remember they can now take an AR Quiz at home https://ukhosted49.renlearn.co.uk/2236567/default.aspx .
Further websites to support Home Learning:
If you need to contact the Year 5 Team or would like to share home learning please email using the address below:
cduncan@glenpark.plymouth.sch.uk
hcoulton@glenpark.plymouth.sch.uk
Summer Term Home Learning
Literacy
Tuesday 2nd June
Literacy lessons are being set through Oak National Academy, an online learning platform.
The lesson will begin with a video of a teacher, teaching the lesson content and introducing and explaining the tasks. The only equipment your child will need is a piece of paper, pen/pencil and access to the internet.
The lessons are planned to last an hour but please remember this is only a guide and just do what you can. We do hope that you and your child find this format more supportive and engaging.
Today's lesson is Year 5 Week 6 Lesson 2: Story: Reading Comprehension-Predictions
https://www.thenational.academy/year-5/english/story-reading-comprehension-predicitons-year-5-wk6-2
We have found that the website works best through Google Chrome.
Spellings: (added 19th May)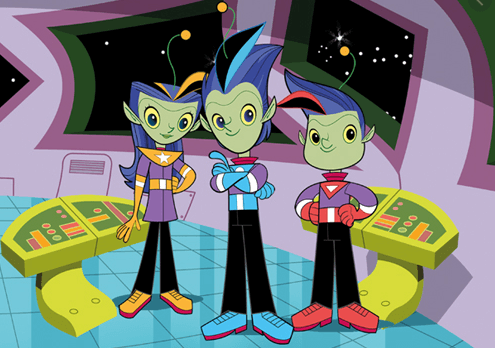 All Spelling Groups, Unit 9: words with -ant
This week we will be looking at words that end in -ant! Let's have a look.
All of these words end in -ant, ant:
observant
tolerant
hesitant
relevant
defiant
reliant
elegant
Even though these words end in -ant, the letters are crushed so they sound like unt when we say them. It can be tricky to know whether to write -ant or -ent.
I have a useful tip but it only works for some words ending in -ant.
Tip: It is always safe to write -ant if you know the word family contains a word ending in -ation.
observation observant
hesitation hesitant
The best way to learn which words are spelt with an -ant ending and which are spelt with an -ent ending is to read and write the words lots of times.
We can create new words, too, by changing adjectives ending in -ant to nouns ending in -ance, ance. Let's do some word changing:
| | |
| --- | --- |
| adjective | noun |
| distant | distance |
| tolerant | tolerance |
| relevant | relevance |
| defiant | defiance |
| reliant | reliance |
Weird Word Warning:
In some words the noun ends in -cy instead of -ce.
hesitant hesitancy
vacant vacancy
Can you use this spelling rule to help you to learn/revise the new spellings on Spelling Shed https://play.edshed.com/ Unit 9 Home Learning.