Welcome to Year 4
Last updated 29.6.17
Learning Log 30.6.17




Learning Log 8.3.17
Mrs Birnie

Learning Log 8.3.17
Mrs Gilligan and Mrs Cole

3.3.17 Learning Log Homework

28.2.17
Year 4 children have been really enjoying swimming so far this term. Some of them even jumped from the diving boards today! We can already see an improvement in their confidence and can't wait to see how they will progress over the next few weeks.
24.2.17 Learning Log Homework

HALF TERM
There will be no homework set during half term.
We will be starting our 8 Times table in our Rock Star sessions - so start practising!!
Happy Half Term from the Year 4 Team
10.2.17
We used the 'Telligami' App to record some information on the Anglo Saxons. We created an avatar, inserted a picture and recorded our voices.

27.1.17
Next week as part of our topic, we will be making Anglo Saxon houses. If you have any empty cereal or pizza boxes (or similar size) please could your child bring them to school on Monday.




Learning Log 9.12.16 - this will be the last homework before Christmas!

Learning Log 2.12.16
NUMERACY
WALT: measure accurately
We would like you to find a straight twig which measures exactly 15cm long.
We will be using these for our Christmas cards.
LITERACY/COMPUTING
WALT: develop research skills
We have been using the internet to research rainforest for our Literacy leaflets.
Choose a theme that interests you and carry out some research. You may like to organise your information using headings and sub headings.
Learning Log 25.11.16
LITERACY
WALT: write slogans for places of interest
This week we have been thinking about the features of leaflets. One of these was a memorable slogan.
Can you think of a slogan for some of your favourite places to visit?
SCIENCE
WALT: understand human impact in our local area
This week we looked at different environments and thought about the impact (positive and negative) that humans have had in these places. For example, pollution, destruction of habitats, reusing old land etc)
Look around your local area. What impact do you think humans have had on where you live?
Learning Log 18.11.16
TOPIC
WALT: find out about an ancient civilisation
We have been researching how the Mayan people used chocolate.
Can you show us something you have found out about the Mayan civilisation?
SCIENCE
WALT: classify flowers
This week we looked at how to classify flowers by looking at their colour, shape, stems and leaves.
Tell us about your favourite flower.
Kingfishers Trip to Mountbatten
On Tuesday Kingfishers Class were lucky enough to go to the Mountbatten Activity Centre, as one of our parents won a competition for a free activity day! The children participated in orienteering, climbing and bell boating. All of the children demonstrated excellent team work and participated enthusiastically.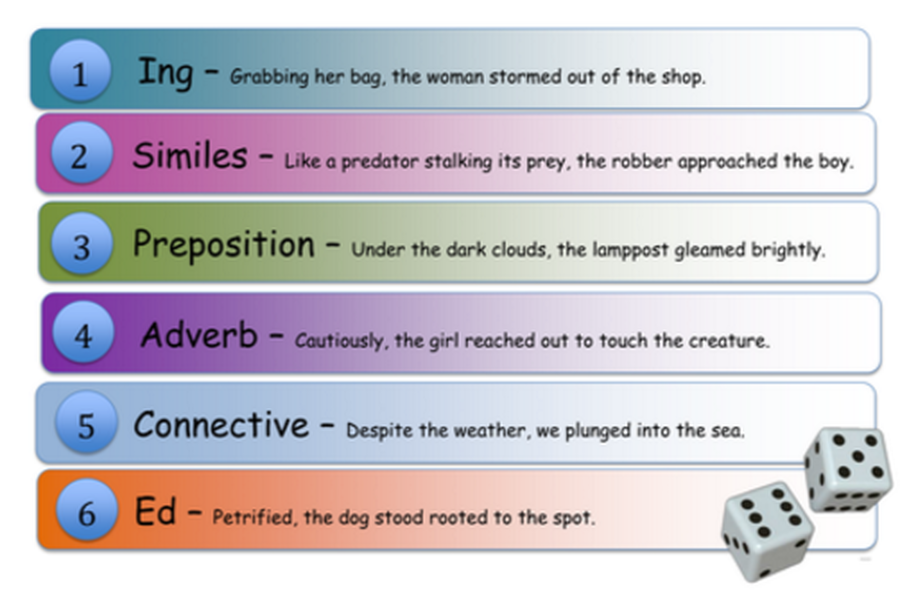 Learning Log 11.11.16
LITERACY
WALT: develop our sentence structure using ISPACED
We have been describing settings using interesting ways to start sentences. Use your ISPACED toolkit to write an interesting description of a place you have visited. Roll the dice to select a sentence starter.
TOPIC
WALT: understand the chocolate making process
This week we have looked at how chocolate is made.
Can you tell us some interesting facts about chocolate?
Learning Log 4.11.16
ART
WALT: create our own design based on an Aztec sun stone.
This week we designed our own suns, using curvy and straight lines.
Can you create a design based on a different natural object? (leaf, stone, insect for example)
TOPIC
WALT: explain how we feel about our experiences
This week we visited the Eden Project.
Can you show us what you most enjoyed and something you found out, that you didn't know before?
3.11.16
We had a fantastic time at The Eden Project! The children loved exploring the biomes and discovering the diverse plant life. They were particularly surprised at the size of a banana leaf! They all took part in an interesting Chocology workshop, where they discovered the origins of chocolate through some drama sessions, as well as finding hidden prizes within the Rainforest biome. It was a truly wonderful experience!
18.10.16
There will be no homework set over half term.
WE HAVE JUST FINISHED READING CHARLIE AND THE CHOCOLATE FACTORY - WHAT DID YOU THINK???
Learning Log 14.10.16
TOPIC
WALT: understand what the rainforest is like and what lives there
Thinking about the climate and environment of the rainforest, can you design an animal or plant that could live there?
NUMERACY
WALT: tell the time using analogue and digital clocks
This week, we have been using a mixture of analogue and digital clocks to tell the time and work out the difference between times.
Depending how confident you feel, can you either practice telling the time with someone at home or thinking about the times at which you do different activities and working out when these start and finish?
Learning Log 7.10.16
LITERACY
WALT: use adjectives to describe
Imagine you the lucky winner of a GOLDEN TICKET and are going to visit the famous chocolate factory of Willy Wonka.
What would you most like to see? What room would you like to visit? Why?
SCIENCE
WALT: classify invertebrates
This week we have been identifying different invertebrates (insects, arachnids, crustaceans, molluscs and myriapods) and considering which features make them belong to a particular group.
Can you show us what you remember?
Learning Log 30.9.16
TOPIC
WALT: develop our understanding of the geography of the rainforest
We have been learning about the 4 layers of the rainforest.
What can you remember about the canopy, the emerging layer, understory and forest floor.
MATHS
WALT: learn our times tables
We have been practicing a range of times tables, as well as thinking about the inverse of multiplication – division.
Show us what you have learnt about multiplication and division.
28.9.16 - Thank you to all the children who ran for School Council. We were very impressed with the speeches the children prepared. The votes are being counted and we are eagerly awaiting the result...
Learning Log 23.9.16
ART
WALT: sketch lightly and add texture and tone
We have been sketching self-portraits. We talked about placing our features carefully and adding tone and texture, using our pencils.
Can you draw a portrait of a family member or pet?
RE
WALT: understand how people show respect or devotion to those who inspire.
We have been learning about the life of Mother Teresa and how her life's work was an inspiration to others.
Can you tell us who inspires you and why?
Learning Log 16.9.16
LITERACY
WALT: use adjectives and conjunctions to describe characters
We have been writing descriptions of some of the characters from Charlie and the Chocolate Factory. Can you describe one of the characters from a book you have read?
Remember to use interesting adjectives and conjunctions (for example; and, but, so, although, if, however, because).
TOPIC
WALT: locate rainforests around the world
In Topic, we have used maps to locate the world's rainforests.
Can you find out any facts about these rainforests?
Roald Dahl Week 5.9.16
Roald Dahl week was a huge success in Year 4 the children have started reading Charlie and the Chocolate Factory and have immersed themselves in the world of Willy Wonka. The children explored his chocolatey tale by creating water colour pictures. The children also explored the different characters and found out information about the man who created them. They wrote interesting facts about Roald Dahl and his books.