THANK YOU so much for your amazing Viking Longship models - please see the Facebook page for photographs of your wonderful creations!
Learning Logs 8.6.18









15.12.17
Learning Logs
Completed learning logs to be returned by 12th January 2018 please.

8.12.17
Learning Logs
As the Phase 2 Christmas Performance is fast approaching, we would like the children to continue practicing the songs and their scripts for homework this week to ensure that they are word perfect and know them off by heart. We appreciate all the parental support and look forward to showcasing all of the children's hard work during the performances next week.
Thank you very much.
Miss Rood, Mrs Cole and Mrs Gilligan
1.12.17
Learning logs
Year 4's homework this week is to practise singing and learning their words for our Christmas performance of 'The Amazing Advent Calendar'. If your child has a speaking role, they will have been given their words to rehearse and all children will be given song words to learn and practise.

Eden Project
This week we went on a trip to the Eden Project and had lots of fun! We completed a workshop where we trained to be Rainforest Rangers. We explored the rainforest biome in search of plants that could help us to survive in the rainforest. We found plants that could help us to build shelter, plants that we could eat and plants that had juice we could drink or how we could use plants to help us drink fresh water.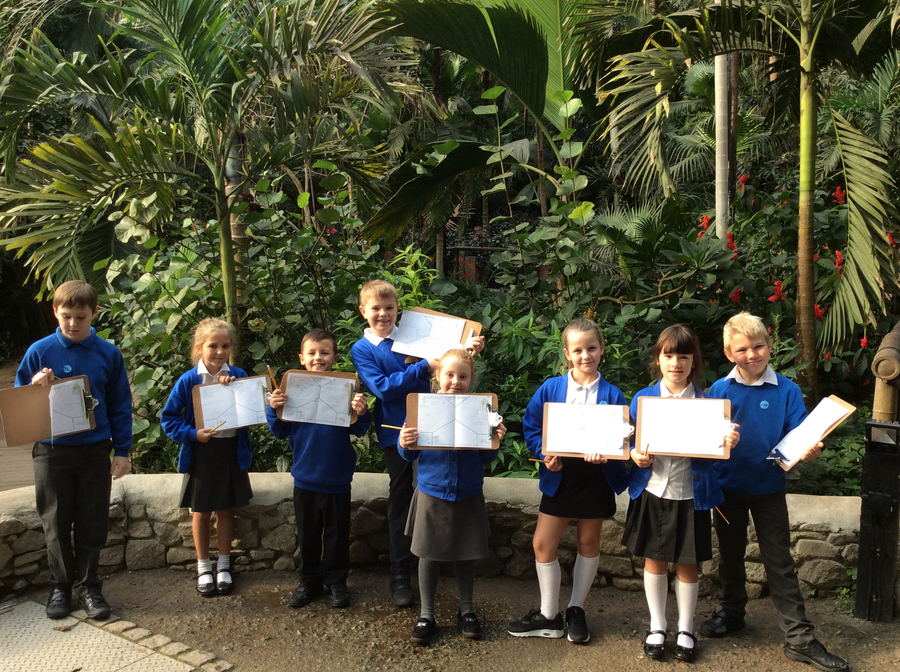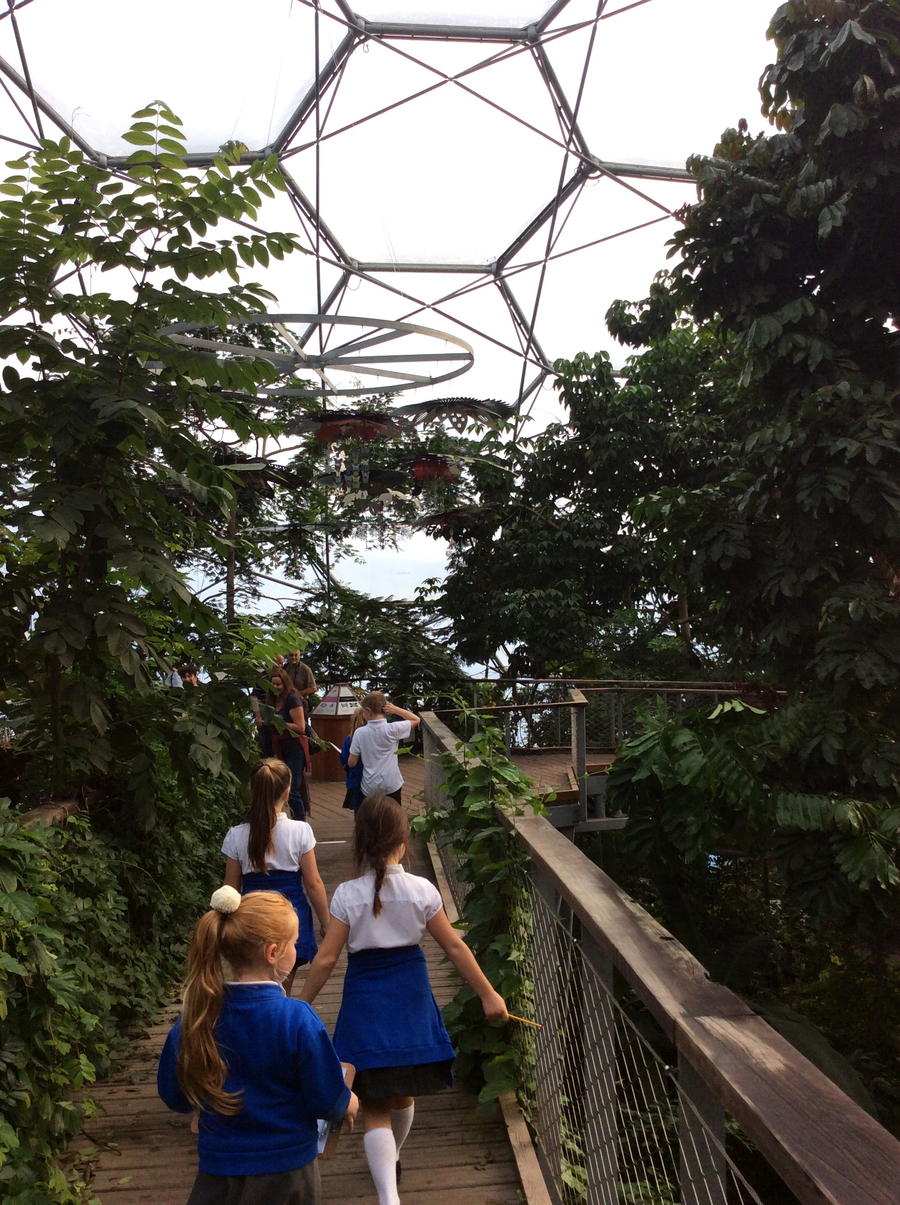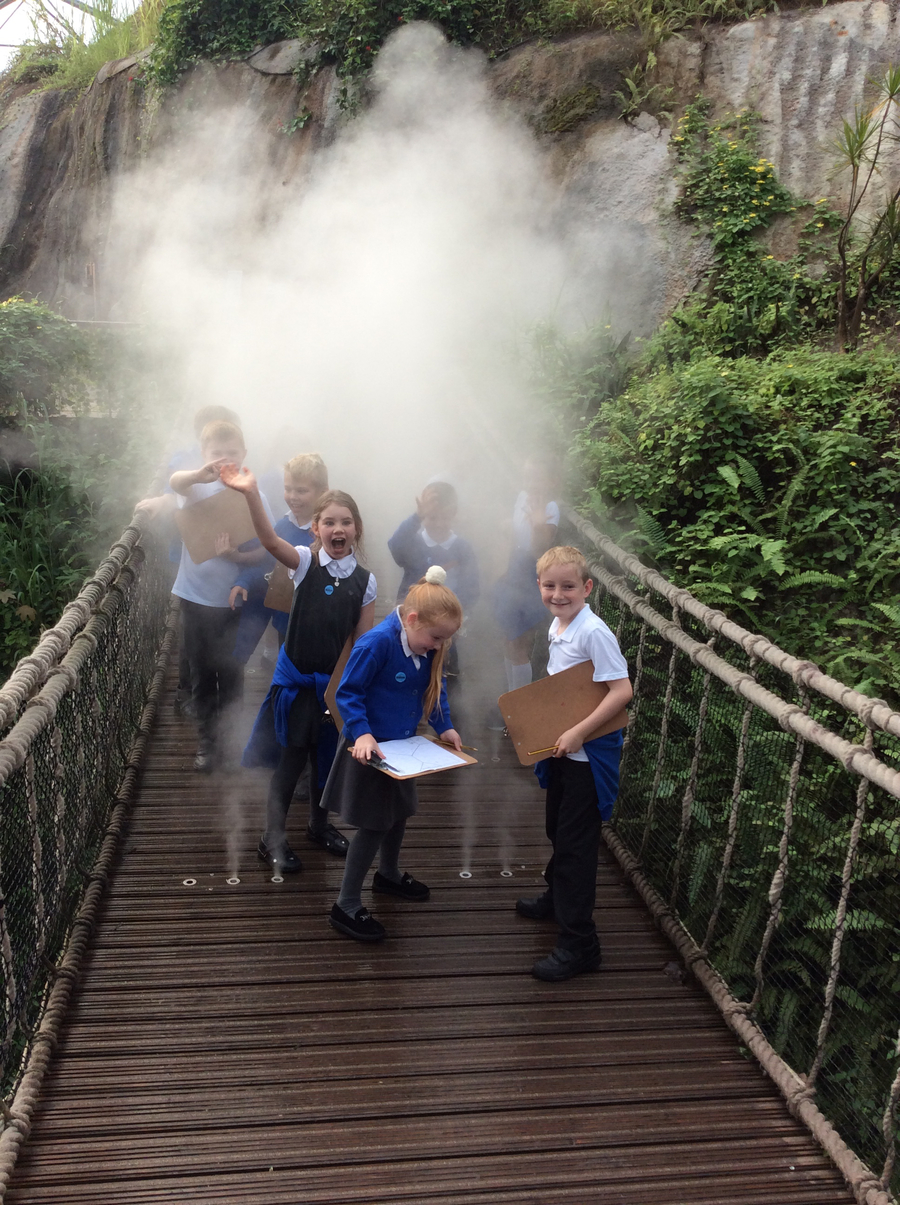 * Spelling notice *
Children in Miss Rood's spelling group will receive 6 spellings from the current RWInc unit along with misspelled words from the previous unit in their Spelling Log Books on a weekly basis to practice and learn at home and a further 6 orange words every fortnight.
Parental support at home is greatly appreciated, thank you.
Please find recent learning logs below.