Welcome to Year 2
Last Updated 07.07.17




This week there are two separate homework's within year 2. If your child is in Mrs Swatton's numeracy group, they need to complete the top homework and if they are in Mrs Duncan/Mrs Coulton's numeracy group, they need to complete the bottom one.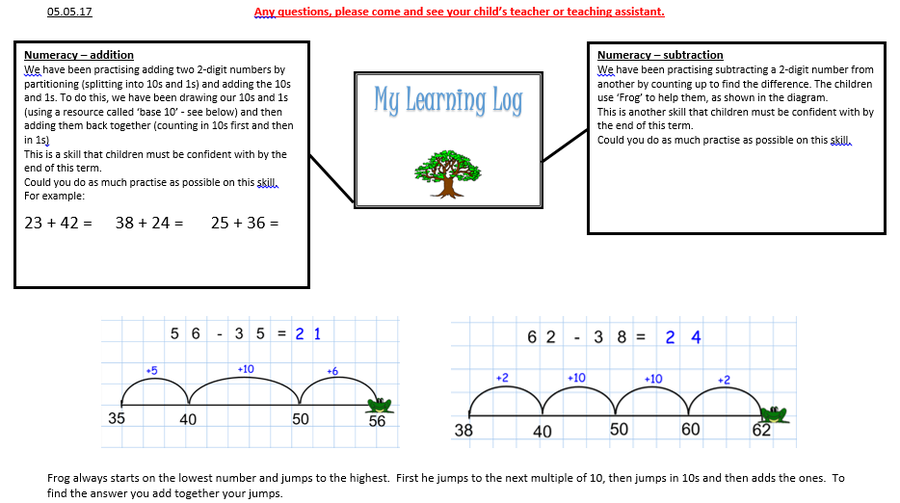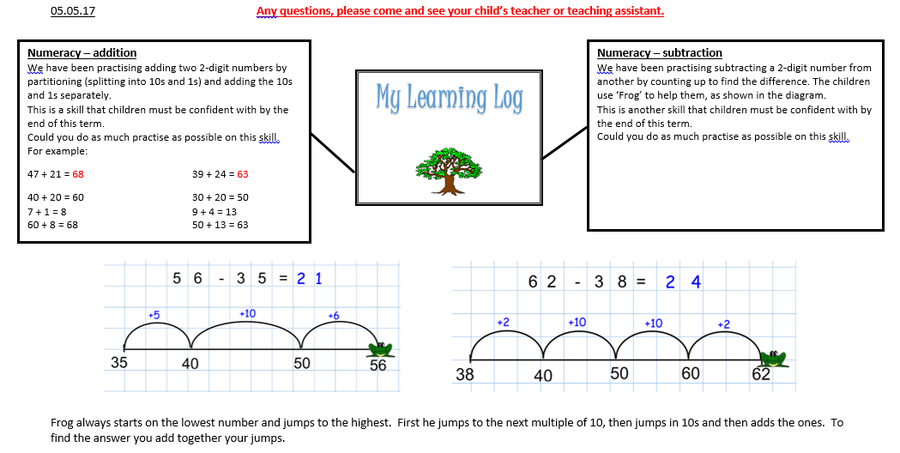 Today, your child should come home with a letter regarding the end of Key Stage 1 SATs tests. Below is a guide for parents outlining what is involved. Should you have any further queries, please see your class teacher.




Please see two separate home works for Year 2 this week. The top one is for the children that are in Mrs Swatton's Numeracy group and the bottom is for the children that are in Mrs Coulton and Mrs Duncan's numeracy group.



23.2.17
Please find below an introductory powerpoint presentation to support your understanding of how Times Tables Rock Stars works. Children will spend three minutes per day on their times table questions and their scores/time will correlate to a rock star character. The challenge is to get all 60 answered and correct within the allotted time.

27.1.17
In drumming this week, we learnt to beat a rhythm whilst singing an African song. We were so impressed with the children's efforts and achievements that we felt we needed to share our video with you!

Since returning to school, Year 2 have started their new topic - Africa. We have already discovered where in the world this is and how the landscape is different depending on which part of Africa you are in. Today, the children started their Djembe drumming with 'Singing Drum'. She will be working with the children this term, teaching them all about the African way of life through music The children will be learning about 'call and response', different African movements & chants and how to play different rhythms and beats on their drums.




Last Friday, all of the children from Year 1 and 2 visited the Guildhall in Plymouth to meet the famous children's author, Nick Sharratt. Nick shared some of his famous stories and rhymes and demonstrated how he draws the characters from his books. The children listened and joined in extremely well, with many left feeling inspired by what they had seen.
07.10.16 - Please note that this week we have set two different Learning Logs. Your child will need to complete the one that refers to the numeracy group that they are taught in. All children will know who their teacher is for numeracy (see below).
Thank you,
The Year 2 Team.




In Year 2 this week, we have been learning all about Roald Dahl. We read the story of Esio Trot and all of our learning has been based on this book. In Art, we made some tortoise collages using a range of fabrics. We thought very carefully about the colours that we chose to make sure that they resembled what the real 'Alfie' would look like. We also made water colour pictures of the flowers that 'Mr Hoppy' had on his balcony. In Literacy, we wrote character descriptions of our favourite character from the book. We worked very hard to remember all of our full stops and capital letters. Some of us even used adjectives to describe the character. We also made rhymes to help Alfie grow. Some of us even translated these into 'Tortoise Language' (wrote the words backards!)